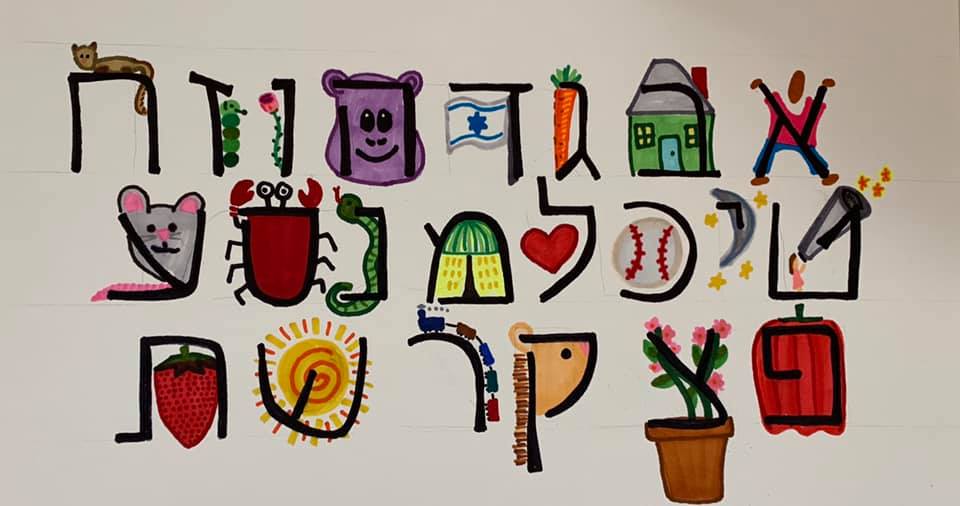 Spark Creativity in Hebrew Learning!
Grab some paper and markers.
Watch a video.
Doodle and learn Hebrew.
My Story
Rabbi Emily Meyer is the creator of Doodly Jew. She received her ordination from Hebrew Union College- Jewish Institute of Religion. Rabbi Emily has served as a congregational rabbi and has taught in Jewish Day Schools, supplementary schools, and at summer camp. She lives in Pittsburgh, PA and loves reading with her two children, taking long walks with her poodle, and, most of all, making people smile!
About Doodly Jew
Rabbi Emily believes learning is a lifelong endeavor, one that should be fun and inspiring. Doodly Jew was born out of a desire to help educators working hard to create virtual and in-person lessons. Are there videos that would help you? Let me know what words you want to see doodled!
How to use Doodly Jew
Want to enrich one minute of class time? Watch an Aleph-Bet video and have students choose their favorite doodle by holding up one, two, or three fingers.

Rabbi Emily is also available for classroom visits and workshops.
Content from Youtube can't be displayed due to your current cookie settings. To show this content, please click "Consent & Show" to confirm that necessary data will be transferred to Youtube to enable this service. Further information can be found in our Privacy Policy. Changed your mind? You can revoke your consent at any time via your cookie settings.
Consent & Show
It's easy to do great work when you believe in what you do. Want to see my skills in action? Here, you'll find real-world examples of the results you can expect when you work with me.